What's "Zaigo no Yadoya"
There are a growing number of people who want to spend time in nature as many people are concerned about the environment and ecology. More and more tourists are visiting ZAIGOMON every year, and enjoying the agricultural experiences and the traditional Japanese living away from the city.
"Green tourism" is getting popular in Japan. Tourists are now expecting to stay at farm houses in country side and interact with local residents.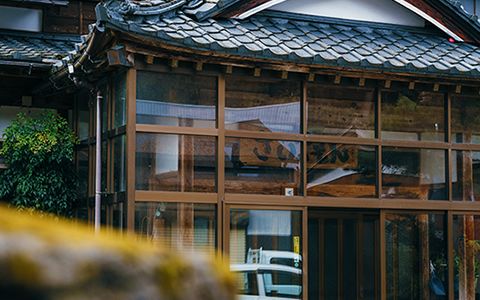 There are supporters who try to protect Takane area with us. Takane is blessed with rich and fertile land. We are working hard together to preserve this beautiful rice fields in the next 20 years.
Please come visit ZAIGOMON where you can learn about agriculture and Takane area.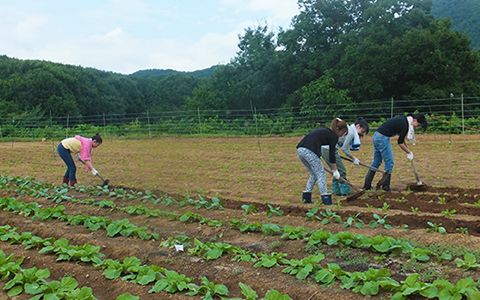 Accommodations
Number of people
Meal
Price (for one person)
Stay overnight
-
¥4,000
One adult
Includes two meals (morning and evening)
¥8,000
2 adults
¥7,000
3 adults
¥6,500
Primary schoolchild or less
¥5,000
*Cancellation policy
Please contact us as soon as possible when you would like to cancel your reservation.
In case of cancellation on the arrival date, 100% of the room rate will be charged as a cancellation fee.
Experiences
ZAIGOMON allows visitors to get close to nature and enjoy the changing seasons.
・Rice planting in May
・Edible wild plants picking in May - July
・Soba noodles making

・River water play
・Stargazing
・Soba noodles making

・Rice planting and harvesting
・Soba noodles making

・Snow trekking
・Snow play
・Soba noodles making
Facitilies & Services
Rooms
There are 2 rooms with a capacity of around 10 people.
Please contact us directly when making reservations for more than 10 people.
Amenities
Towels, shampoo, hair dryer, Wi-Fi, TV
※ Please bring toothbrush, charger, and razor.
Foods
Ttraditional local cuisine with rice (Koshihikari) and vegetables.
Area Guide
Suzugataki ... 20 to 30 minutes by car from "ZAIGOMON."
Narumi Kinzan ruins ... 20 to 30 minutes by car from "ZAIGOMON."
Reservation / Contact
We accept reservations and inquiries from the link below.